WHAT IS INDIE PRODUCTIONS?
Indie Productions is basically an idea to bring Art & Commerce on the same page. First of its kind, a full-fledged theatre company operating in a corporate setup, based in Ahmedabad, Gujarat. The idea was executed in 2016 & it started its full operations in 2017. We excel mainly into 3 departments –
THEATRE WORKSHOPS THEATRE EVENTS THEATRE PRODUCTIONS
The name 'Indie Productions' itself suggests the modus operandi of the team. At Indie everyone has the opportunity & liberty to work independently in terms of creative ideas/inputs, project handling and organizational development. We are artists working in a commerce model, artistically. The team consists of theatre veterans & young theatre artists from all over Gujarat as well as Mumbai, professional executives from different fields like management, architecture, engineering and teaching. We believe that Theatre is a medium of transformation as the great strength to it. We invest in building the future of theatre by conducting theatre workshops which brings out new talent, conducting theatre events spreading out our arms to reach the masses & theatre productions to build new audiences. We strongly focus on making theatre as a way of living life and hence at Indie we have taken up a task to take theatre to maximum individuals and change the way they see Life! Together team Indie Productions aims at spreading theatre across the nation and to each and every individual.
INDIE THEATRE WORKSHOPS (WHAT DO WE OFFER?)
With the aim to spread theatre to maximum souls, Indie organizes and conducts various kinds of theatre workshops which deal with various heterogeneous individuals and groups of the society. Indie Productions organizes its own theatre & acting workshop every quarter at its own facility to bring out new talent among those seeking guidance and are about to begin the journey in the world of Theatre. Indie also conducts theatre workshops for Schools, Colleges, Corporate and NGO's where the core focus lies upon Comprehensive Humane Development and basics of Dramatics.
INDIE THEATRE PRODUCTIONS (WHAT DO WE PRESENT?)
Play is not in the words, it's in you. With this mindset, indie has always aimed at growing and putting independent artists and their narratives to its audience. Experimenting in regional to Hindi and English plays, indie has performed its productions at national level festivals such as Bharat Rang Mahotsav, Patna National Theatre Festival, etc.
INDIE THEATRE EVENTS (WHAT DO WE ORGANIZE?)
Breaking the stereotype approach of art oriented events across Gujarat, Indie not only aims at delivering flabbergasting experience to its clients but also provides a professionally managerial planning, execution and reviewing to all the projects. Till date indie has worked with more than 150+ clients and created a benchmark in the industry. By understanding the core subject or topic given by the client, Indie suggests the best forms, accurate team and resources required for the event. Indie not only works with its own team for organizing the requirement of the client, but it also works and train the client's team members and workforce for performing any particular production on client's demand.
Indie Produtions Studio (WHERE WE WORK?)
પ્રયોગશાળા - PRAYOGSHALA - प्रयोगशाला
Prayogshala as the name suggests is a Creative Experimental Lab - First of its kind in Gujarat & owned by indie productions, An exclusive space for doing any kind of creative experiments and putting it on presentation for the audience. A vibrant space full of new ideas and innovation for different art forms, workshops & events. Located on the banks of sabarmati river & in the heart of the city, prayogshala has been developed solely for art related activities like rehearsals, workshops, film screenings, brainstorming sessions and events. Ample space similar to any proscenium stage of 1100 sq. ft., prayogshala caters relief to the creative heads in terms of performance formations, set development and production execution.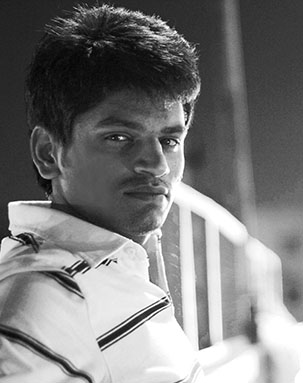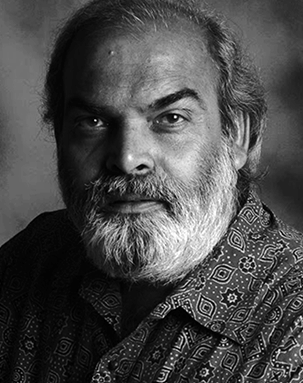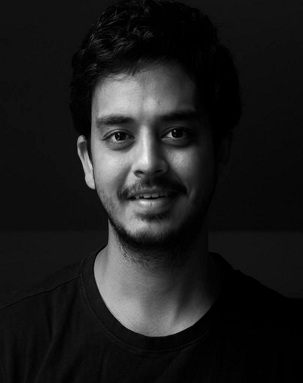 Clients (WHAT DO PEOPLE SAY ABOUT INDIE ?)
It was an outstanding experience performing at Scrap-yard with the support of team of Indie Productions. We have seen their progress in every department across the time.
- Manoj ShahFounder, Director – Ideas Unlimited

It was an absolute pleasure to have worked with the Indie Productions team in delivering a part of a course at IIM Ahmedabad. The team was very professional. They were very talented and willing to take on the challenge of doing something they had never done before. The best thing about them was that they were very responsive to our needs and able to work with a disparate group. They were great at improvising too.
- Prof. Neharika VohraIIMA

The actors were totally into the character and could easily portray the dimensions that a script demanded. I was so intrigued by the subject and the performances that I organized one special show for the Educators of my school on a Teacher's day. It was a wonderful experience to host the team of Indie Production on our school campus. They were a bunch of talented people who were extremely cooperative, accommodating, and polite.
- Minal Desai MasterNi – GGIS
Pratham and Indie production have always been in close association. It was last year during the four days of English Access Program, Immersion Camp; we had Indie production mentor our students to few theatre acts for six hours. The scaffolding and necessary mentoring were provided, with lots of engagement and catering to the interest of the students. The students enjoyed the whole process and the results were very much seen in all the areas of theatre, right from voice modulation to body language and confidence building.
- Pooja Chettri Coordinator – Pratham Engish Access
Our association with Indie Productions since 2 years/editions now that also includes "Prayogshala" which was utilized for theatre rehearsals for 60 constant days has been a fruitful collaboration with a team that has a never say never attitude of each team member & is always ready to take up challenges with the deepest connect with the clients aspirations on all fronts and prove to be excellent show runners. Right from helping fresh artists understand their technical Ryder, suggest artist what could be the best possible and economic technical requirement that would bring out performances impactfully, to make available minutest detailed stage prop mentioned by mentors/senior performers, this team has done all within no time once a phone call goes to any of them from our team.
- Nirav Shah Director Abhivyakti- City Arts Project
The themes that Indie team came up with were excellent - the activities that they did during the orientation helped participants align with the organization's values and culture. After initial one program, we did a series of theatre-based orientation events and every single time, energy level of the Indie trainers was amazing!
- Tapan Shah Sr. Manager - L&OD, Sintex Group
Contact
FEEL FREE TO CONTACT US FOR ANY QUERIES, MAKE SURE THE QUESTIONS ARE RELATED TO THEATRE ONLY!
Where is Indie?
OFFICE
17, SUHASNAGAR SOCIETY, NEAR DINESH HALL, OPP. BHALCHANDRA COLOR LAB, ASHRAM ROAD, AHMEDABAD - 380009
QUERIES
indie.product@gmail.com
CALL US
+91-86-48-888-848+91-99-25-355-455+91-79-2657-88-08